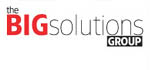 We work under strict NDAs, therefore we can't share any of the jobs we've done. However we can tell you that we've done extensive and well-received work with the following companies.

UBISOFT
Fast becoming one of the top video game publshers and developers.

MICROSOFT
The largest, most profitable company in the world and the company behind Xbox and Xbox 360.

THQ
Top 5 videogame publisher with a variety of titles for casual and core gamers.

D3 PUBLISHER
Japanese publisher who recently opened a US division and is focused on delivering exceptional games for handhelds and next generation consoles

ELECTRONIC ARTS
The largest third-party publisher in the videogame industry.

TAKE 2 INTERACTIVE
One of the largest and most influential publishers in the videogame industry.

MIDWAY
Top 10 videogame publisher with some exceptionally strong brands like Mortal Kombat.

BUENA VISTA GAMES
The interactive division of one of the world's largest media companies, Disney.

WARNER BROS. INTERACTIVE
Recently relaunched games division of Warner Bros. that licenses content and publishes games. They also own acclaimed developer Monolith.

LUCAS ARTS
Long time videogame publisher that continually puts out top-selling titles including Star Wars properties and original IPs like Mercenaries

VIVENDI UNIVERSAL
Large videogame publisher that recently released the record-setting Worlds of WarCraft.

SEGA OF AMERICA
Legendary game publisher with powerhouse brands like Sonic and many upcoming original properties.

MAJESCO
East coast publisher with brands like Blood Rayne, Psychonauts, and Advent Rising.

MYELIN MEDIA
Game publisher behind multi-platform poker game Stacked.

EIDOS
Multi-platinum game publisher with some of the strongest brands in the industry.

XBOX LIVE
The largest and most unique online gaming arena. With unprecedented features.

GIGEX/GAMEDAILY
One of the biggest providers of downloads and the only daily industry news service.

PLANET MOON STUDIOS
The makers of MDK, Giants, and Armed and Dangerous. Creative and visionary.