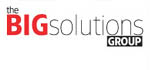 Confidentiality: We insist on NDAs – yours or ours. As independent consultants it's crucial that we treat each client uniquely and never use any information gathered or delivered to help another client. When we work for you, we work for you and you alone.


Unique Solutions: No project, publisher, or developer is the same. We will listen to your needs and tailor a solution specifically to your product and goals. What works for Game A doesn't necessarily work for Game B or C.


Realistic Results: We understand the process and will work within budgets to deliver results. We aren't going to come in and suggest changes that delay your product or blow your promises. We can help you achieve your goals – within your timeframes and your budgets.


Passion: We want you to succeed. We want you to smash through your goals. And if we don't think we can help, we won't take the job. We want every project we undertake to be a huge success for you – and we will dedicate our time, energy, and experience to make that happen.


Deliver the goods: We aren't going to waltz in, spout universal truths, and send you a bill. Every project we take on will involve deep prep work, vital follow-up, and delivery of concise reporting on the work we've done, so you can be sure the message is carried throughout a product's lifecycle.


Big Solutions… no worries: We are here to help you, not add to your workload. We will handle the entire project from start to finish, and do everything we can to ensure that your valuable time is spent doing your job, not managing us.